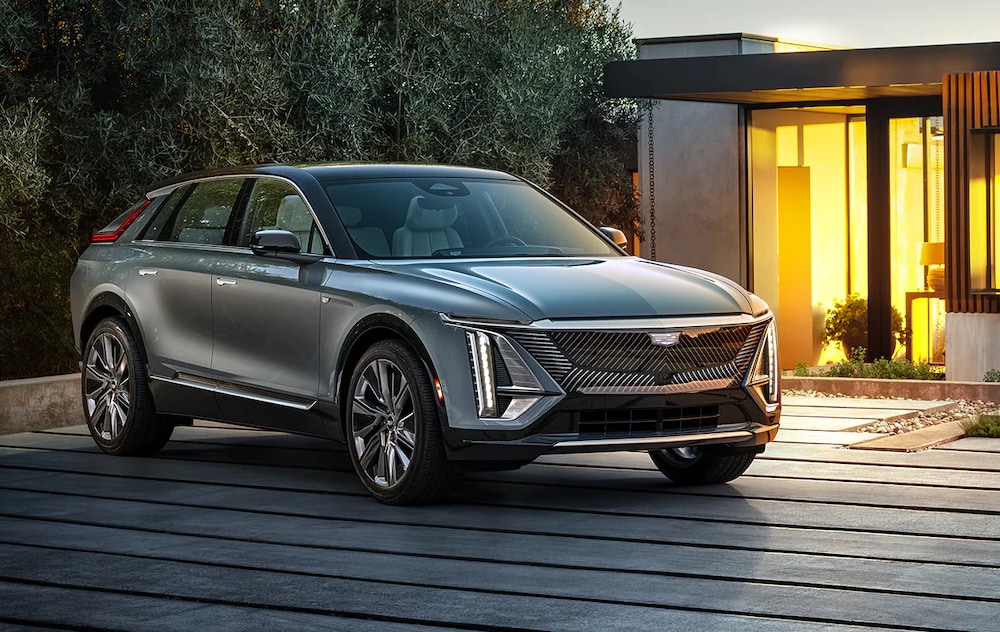 THE CADILLAC OF EVs
RESERVE YOUR LYRIQ IN SEPTEMBER 2021
This is the spark. The dawn of a bright new era. Our electric future, rooted in more than a century of innovation, begins with an uncompromising electric SUV. Meet the Cadillac LYRIQ. An EV that inspires its driver to change forward to a greater purpose-with every sublime detail. Prepare yourself for our newest creation. Expected retail availability begins in the fall of 2022.
ESTIMATED GREATER THAN 480KM RANGE WITH A FULL CHARGE
33" DIAGONAL ADVANCED LED DISPLAY
AVAILABLE SUPER CRUISE DRIVER ASSISTANCE FEATURE FOR DIVIDED AND COMPATIBLE HIGHWAYS

DESIGNED TO ENERGIZE YOUR SENSES
Where the rhymes, shapes and colours of the natural world meet your desire modern adventure, you find LYRIQ. A full-glass roof subtly slopes towards a vented roof spoiler. An automated charge port door and power-presenting doors anticipate your needs. Choreographed lighting and advanced LED technology engage the senses. With range and efficiency in mind, LYRIQ's creators achieved sleek proportions with aggressive aerodynamic targets. This is effortless design with a magnetic draw. 


Without the need for traditional grille, LYRIQ features a Black Crystal shield which radiates an all-new finishing technique that uses three-dimensional texturing to create depth and detail. And in a nod to classic Cadillac styling, vertical tail lamps feature a precise etched pattern inspired by the illuminated Cadillac Crest on the grille. Make no mistake - LYRIQ is an all-electric work of art.
THE ELECTRIFIED FACE OF CADILLAC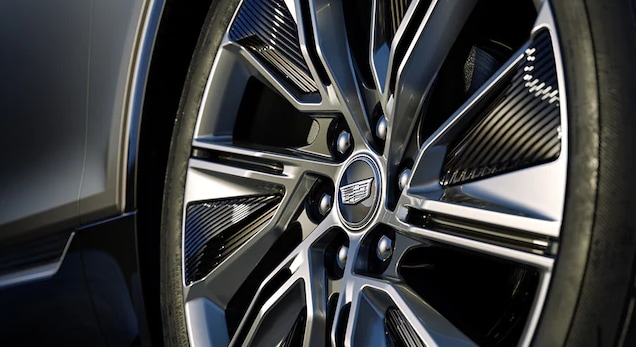 The LYRIQ achieves a dramatic sculptural effect with standard 20-and available 22-inch wheels that harmonize with the sheet metal in both structure and detail. Even the tire construction was designed with input from the aerodynamics team to support the efficiency of LYRIQ. This is expertly calculated architecture in motion.

Free from the constraints dictated by a combustion engine, LYRIQ's interior design brakes convention to bring the sensual and the technical together. Trace your finger along Sky Cool Gray or Noir. Inteluxe seating across aluminum accents and to the driver-centric curved 33" diagonal advanced LED display comfortably within reach. Even the smallest spaces inside lead you to new discovery - without even leaving your driveway.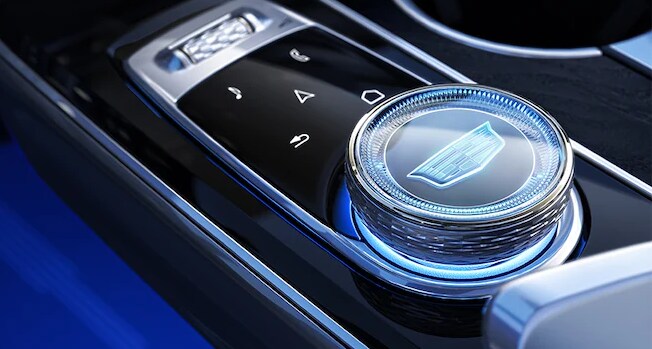 SIMPLICITY THAT SINGS
Once seated, you are energized by a seamless landscape of design and function within your cabin. From colour themes and natural textures to unique jewel-like embellishments and controls, LYRIQ invites you forward on your journey within warmth and personality.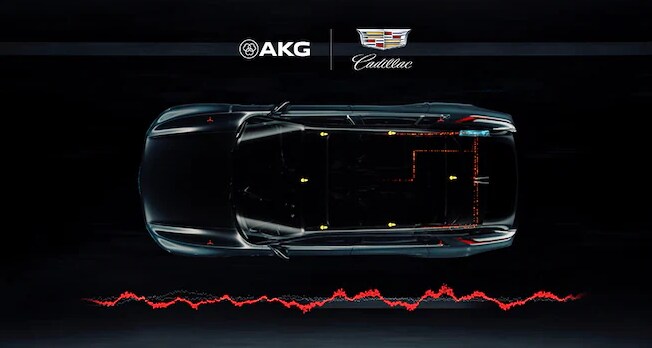 MAKE ROOM FOR SERENITY
Despite LYRIQ's low and aggressive profile, its architecture comfortably accommodates passengers, particularly in the rear seats. And to hear your music - or conversation - better, LYRIQ's enhanced Active Noise Cancellation uses sensors in each wheel to calibrate a quiet luxury in your cabin tuned to real-time road impact and suspension data.

A 33" DIAGONAL BEACON ON YOUR FORWARD PATH
Through the brilliant integration of technology, LYRIQ delivers an inspired driving experience unlike any other. Cadillac LYRIQ's 33" diagonal advanced LED display has the ability to emit over one billion colours, every radiant details motivates your journey forward. 
A HIGHER STANDARD OF INTEGRATION
GO HANDS-FREE WITH SUPER CRUISE
Driving the 2023 Cadillac LYRIQ includes so much more than leaving gas behind. LYRIQ offers available Super Cruise, the first true hands-free driver-assistance technology for divided and compatible highways. And with an ever-growing network, you can travel on over 320,000 km of divided and compatible highways throughout Canada and the U.S.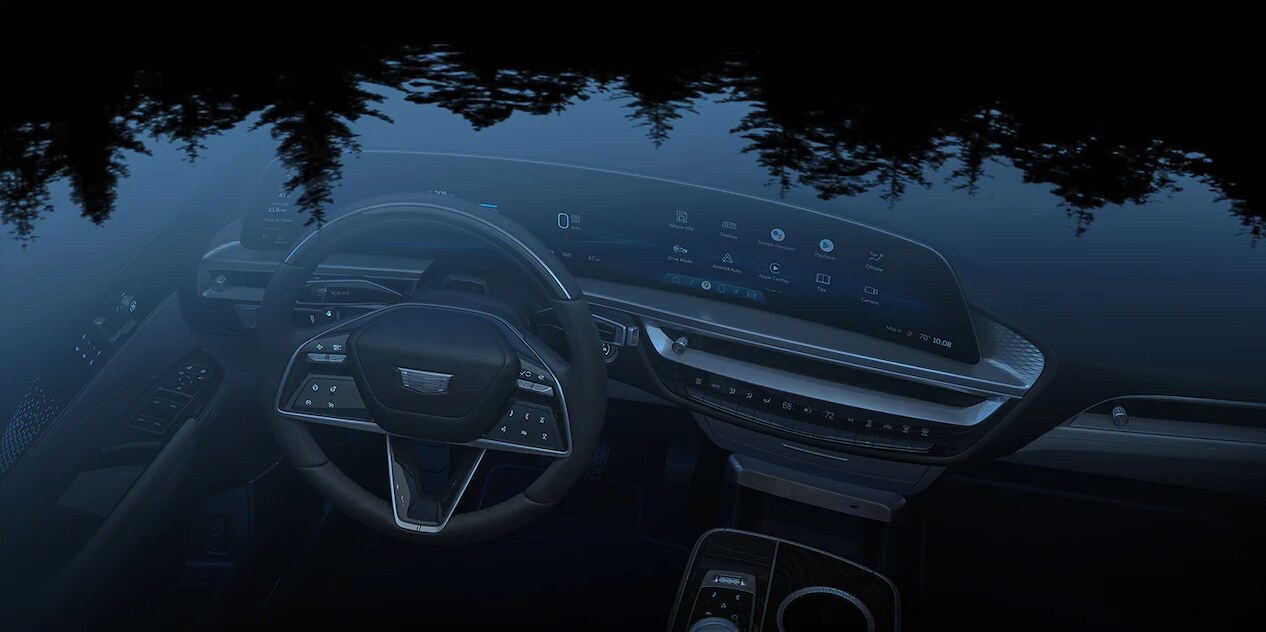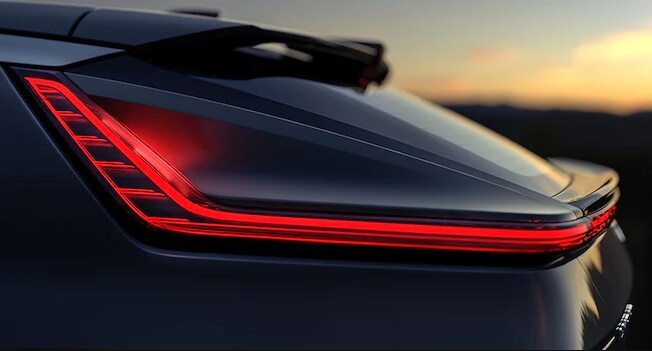 CHOREOGRAPHED LED LIGHTING
Hello. Goodbye. That's your vehicle "speaking" - through 736 LED lights choreographed to animate as you approach, enter and walk away from your vehicle. The illumination sequence starts with the Cadillac Crest and dances across the entire vehicle. Once inside, ambient lighting draws your eye to every small detail and prepares you for the journey ahead.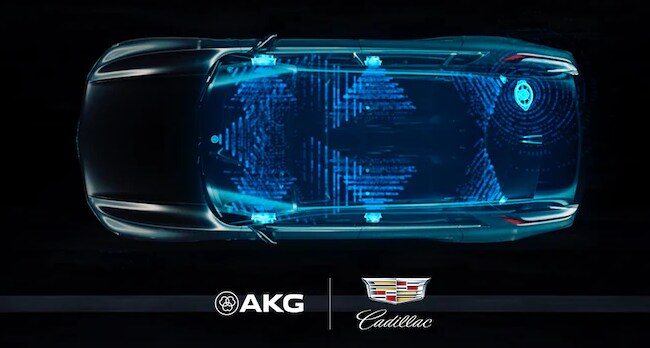 AKG STUDIO 19-SPEAKER SOUND SYSTEM
AKG brings the pure studio sound to your LYRIQ with a Cadillac-exclusive AKG Studio 19-speaker sounds system. It provides a sound so precise, so perfect and clear from distortion. All speakers are placed for sound optimization - including front headrest speakers - ensuring front passengers have an immersive audio experience. 
PERFORMANCE
RADIANCE THAT MOVES YOU FORWARD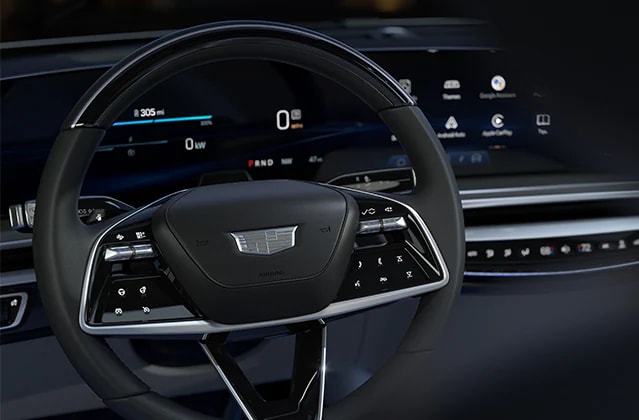 FEEL THE SURGE
A near-instantaneous total of Cadillac estimated 325 lb.-ft. (440Nm) of torque - presses you into your seat. With an estimated 340 horsepower (254kW) and responsive steering that bonds you with the pavement - you get the sensation of hugging the road for adventure at every turn. True Cadillac performance DNA stands every hair on end.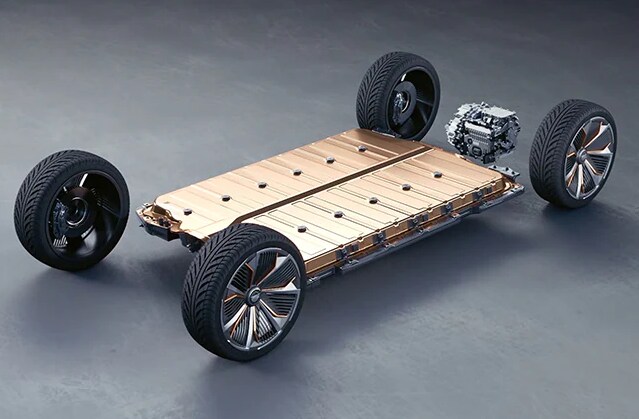 REFRESH YOUR BATTERY
Performance is part of Cadillac's DNA and the new Ultium battery platform takes performance to the next level on the Cadillac LYRIQ. As a structural element of the body chassis system, Ultium enables a near 50/50 weight distribution of the vehicle and a lower centre of gravity, which together result in a vehicle that's sporty, responsive and allows for spirited driving.